Gov. Andrew Cuomo Apologized For "Misinterpreted" Comments After Two Women Accused Him Of Sexual Harassment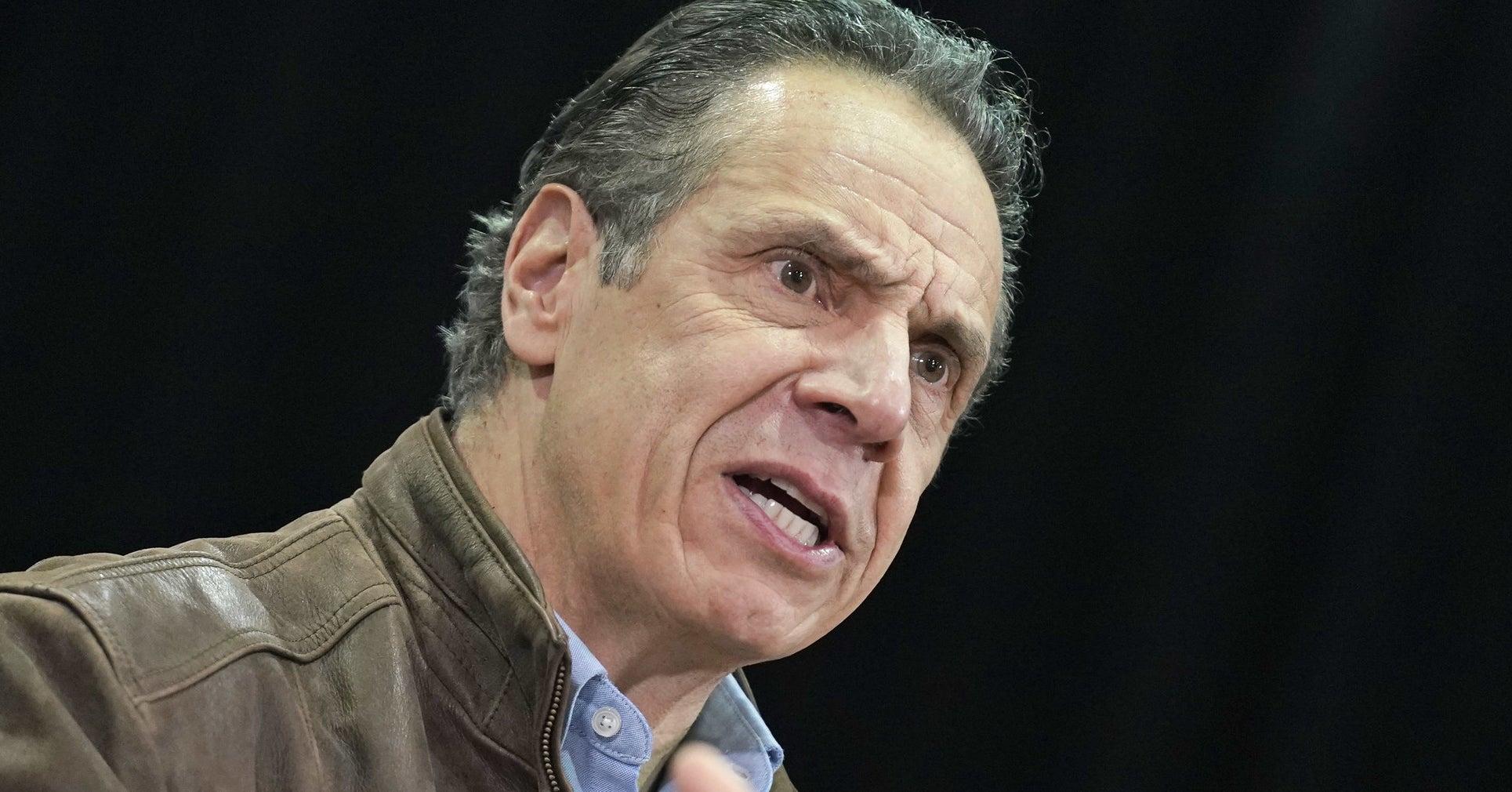 Two women have now spoken out about the conditions they faced while working with the New York governor.
After days of criticism, Gov. Andrew Cuomo agreed to refer an investigation of sexual harassment allegations against him to New York's attorney general. For the first time, he also apologized for what he characterized as "playful" jokes.
Two women have accused Cuomo of sexually harassing them while they worked with the governor, and one described pervasive bullying and sexual comments, as well as an unwanted kiss, from the governor.
"I now understand that my interactions may have been insensitive or too personal and that some of my comments, given my position, made others feel in ways I never intended. I acknowledge some of the things I have said have been misinterpreted as an unwanted flirtation. To the extent anyone felt that way, I am truly sorry about that," Cuomo said in a statement Sunday night.
"To be clear I never inappropriately touched anybody and I never propositioned anybody and I never intended to make anyone feel uncomfortable, but these are allegations that New Yorkers deserve answers to," he added.
The New York Times on Saturday reported that Charlotte Bennett, 25, was harassed by the governor as she worked as an executive assistant and health policy adviser. As they were alone in the governor's office at the state capitol, he asked her a series of questions about her personal life and relationships that she understood to be a sexual advance, the Times reported.
"I understood that the governor wanted to sleep with me, and felt horribly uncomfortable and scared," Bennett told the Times. "And was wondering how I was going to get out of it and assumed it was the end of my job."
Cuomo's administration is also reportedly facing a federal investigation after it was revealed that it withheld the true number of COVID-19 deaths in nursing homes as a way to evade scrutiny from the Trump administration. Lawmakers are considering whether to remove vast emergency powers that Cuomo obtained at the start of the pandemic as Cuomo himself comes under increasing scrutiny for what officials for years have called a bullying style of governing.
Bennett came forward after another former aide, Lindsey Boylan, published a detailed account last week of what she faced while working with the governor over several years. Boylan said that sexual harassment and bullying were pervasive, and in 2018, the governor kissed her on the lips.
In earlier statements, Cuomo said that Boylan's account is untrue. He said that he also did not make an advance toward Bennett and did not intend to act inappropriately toward her.
The announcement Sunday night that the governor would refer an investigation to the attorney general was also a reversal from two proposals that critics called toothless and potentially influenced by Cuomo's political allies.
As outlined under state law, investigations referred to the attorney general also don't involve a judge in the appointing of an investigator. Cuomo's request that the attorney general work with DiFiore to select an investigator drew questions after it was announced. DiFiore had no comment, according to a court spokesperson.
DiFiore was appointed to her role by Cuomo in 2015, and earlier this year, her daughter easily secured a judgeship after Cuomo moved her main opponent to another judicial position, the New York Law Journal reported.
James refused to accept the proposal, saying that it was her duty alone as elected attorney general.
As of Sunday night, she said that she expected to receive the formal referral from Cuomo, putting the review of the governor's conduct for the first time in line with her demands and state law.
"This is not a responsibility we take lightly," James said in a statement. "We will hire a law firm, deputize them as attorneys of our office, and oversee a rigorous and independent investigation."
Cuomo first came under fire for his initial plan to assign the review of what happened to former federal judge Barbara Jones, with fellow Democrats in the state saying that an independent investigator — someone not handpicked by Cuomo — should take charge.