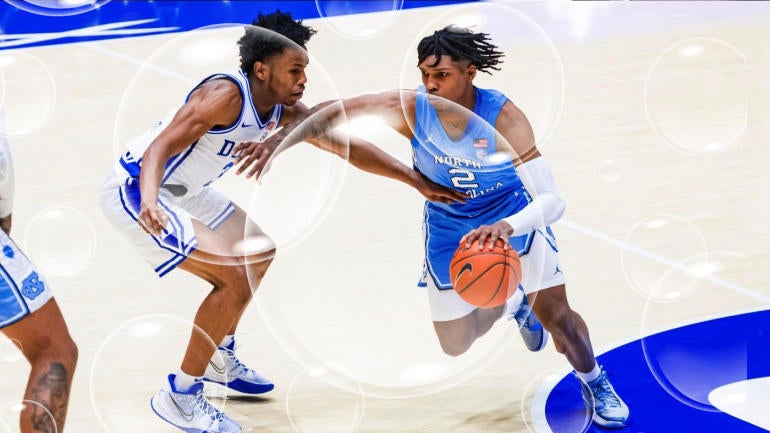 Friday was generally a pretty good day for the bubble. Nobody was an underdog in any of their games and most of the bubble teams won, but there were a couple that didn't.
Colorado State dropped a game at Nevada late Friday night to slide down the bracket one seed-line. The Rams' schedule is relatively light at the top and their record is not good against the better teams they have faced.
Western Kentucky saw its already slim at-large hopes disappear last night in a loss at home to Old Dominion. There is nothing left for the Hilltoppers to do but win the Conference USA Tournament.
There are 11 games today featuring 13 teams on the bubble. They are all either conference tournament games or the last game of the regular season for these teams. Time is running out and desperation is running high.
Here are the bubble teams in action Saturday. All times Eastern
Saturday's "Double-bubble" games
Saint Louis vs. St. Bonaventure 
Atlantic 10 Semifinals, 6 p.m. (CBS Sports Network)
The Bonnies are on the bubble due to a lack of quality wins. They only got to play the Billikens once this season, and that was a 70-59 loss in St. Louis. A win Saturday would be St. Bonaventure's best of the season so far.

COVID played havoc with many of the schedules in the A-10 this season, although none felt it harder that Saint Louis. The Billikens had a 34-day break in the middle of the season and took two bad losses coming out of it. They have yet to beat a good team away from home, so this too would be the best win of the season for SLU.
Duke at North Carolina
6 p.m. (ESPN)
While both of these teams clearly need this win, Duke definitely needs it more. The Blue Devils enter the day at just 11-10. A loss would drop them to .500 and make getting an at-large bid to the NCAA Tournament very difficult. There just aren't enough good teams in the ACC for a deep tournament run to help much. Duke would not just need a great run, they would need a near perfect draw. Even with a win, Duke would still have work to do, but that is a hill it could climb.

UNC has only one win away from home against a team that might make the NCAA Tournament and that came against the Blue Devils. There is nothing the Tar Heels can do about that for now, but a win today would complete a sweep of a team they are competing with for a spot in the field.
Other bubble teams in action

vs. South Florida, 1 p.m. (ESPN+) — Wichita State's path to an at-large bid begins with don't lose to anyone but Houston. If the Shockers win Saturday, they clinch the AAC regular-season title and the top seed in the conference tournament.

vs. Indiana State in MVC semifinals, 1:05 p.m. (CBS Sports Network) — Loyola handled Southern Illinois in the MVC quarterfinals easily, as you would hope. Indiana State beat the Ramblers earlier this season, so don't expect Loyola to look past the Sycamores. Another loss to ISU would be disastrous for Loyola.

vs. USC, 4 p.m. (CBS) — UCLA's tournament resume is kind of thin. The Bruins have no bad losses, which is good, but they are also just 5-7 vs Q 1-2 and the only win over a team likely to make the tournament came at Colorado. A win over their inter-city rival should be UCLA safely in the field.

vs. Missouri State in MVC semifinals, 4 p.m. (CBS Sports Network) — Drake is playing shorthanded in this tournament, as it has for the last couple of weeks. So, you can say that the Bulldogs really caught a break by not having to play the game against Northern Iowa on Friday. Although, I'm sure they would have rather played. This is a big game for Drake because the only team the Bulldogs can afford to lose to and have any at-large hopes at all is Loyola.

at St. John's, 7 p.m. (FS1) — This is must-win for Seton Hall. A loss would drop the Pirates to 13-12 on the season and there are not enough games left for them to play their way in as an at-large team.
6

vs. Vanderbilt, 7 p.m. (SECN) — Ole Miss has been inconsistent all season long and their resume reflects that. A sweep of Mizzou and a win at home over Tennessee are nice, but they also have losses to Mississippi State and Georgia at home. Oh, and they lost at Vandy too. This needs to be the start of a run to the bracket if that is going to happen.

vs. Davidson in Atlantic 10 semifinals, 9 p.m. (CBS Sports Network) — VCU managed to avoid the Dayton Jinx Friday and moved on to the semifinal to face Davidson. The Wildcats knocked off VCU just seven days ago. The Rams cannot let that happen again, especially on their home floor.

at Marquette, 9 p.m. (CBS Sports Network) — Xavier has done some nice things this season, including wins over Oklahoma and Creighton, but the Musketeers also have four Q2 losses and are just a .500 team against that group. Xavier has lost four of six and need to start stringing wins together now. There are several non-contenders in this league and the Musketeers need to stop losing to them.

at Fresno State, 11 p.m. (FS1) — Utah State is on the fringes of the bubble and needs to do some work in the conference tournament to have any chance at all at an at-large bid. None of that matters if the Aggies lose to Fresno State. The Bulldogs are coming off a win at Boise State, to they better show up ready to play.