Trump Can Still Be The Republican Party's Future. Just Look To Arizona.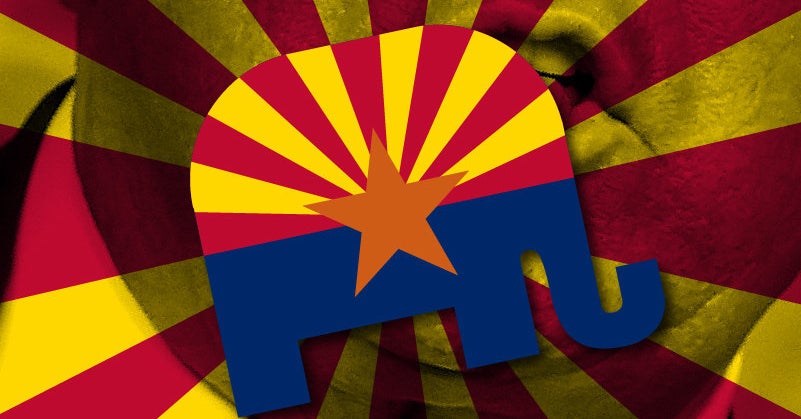 Arizona Republicans keep losing — but the state party has already turned itself into a Trump machine, still trying to win an election that's long over. And that might be the future of conservatism.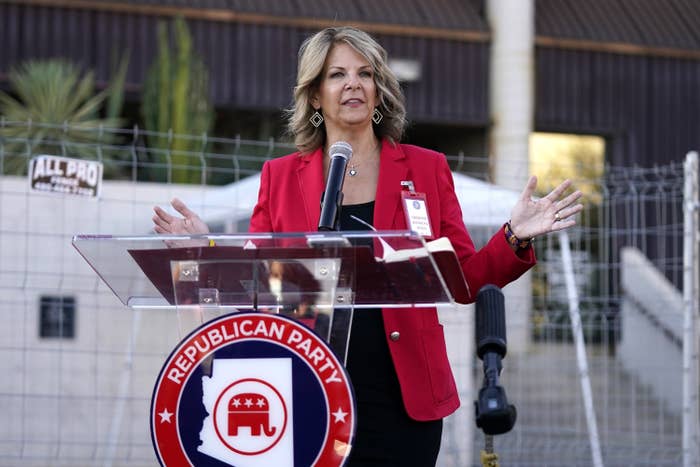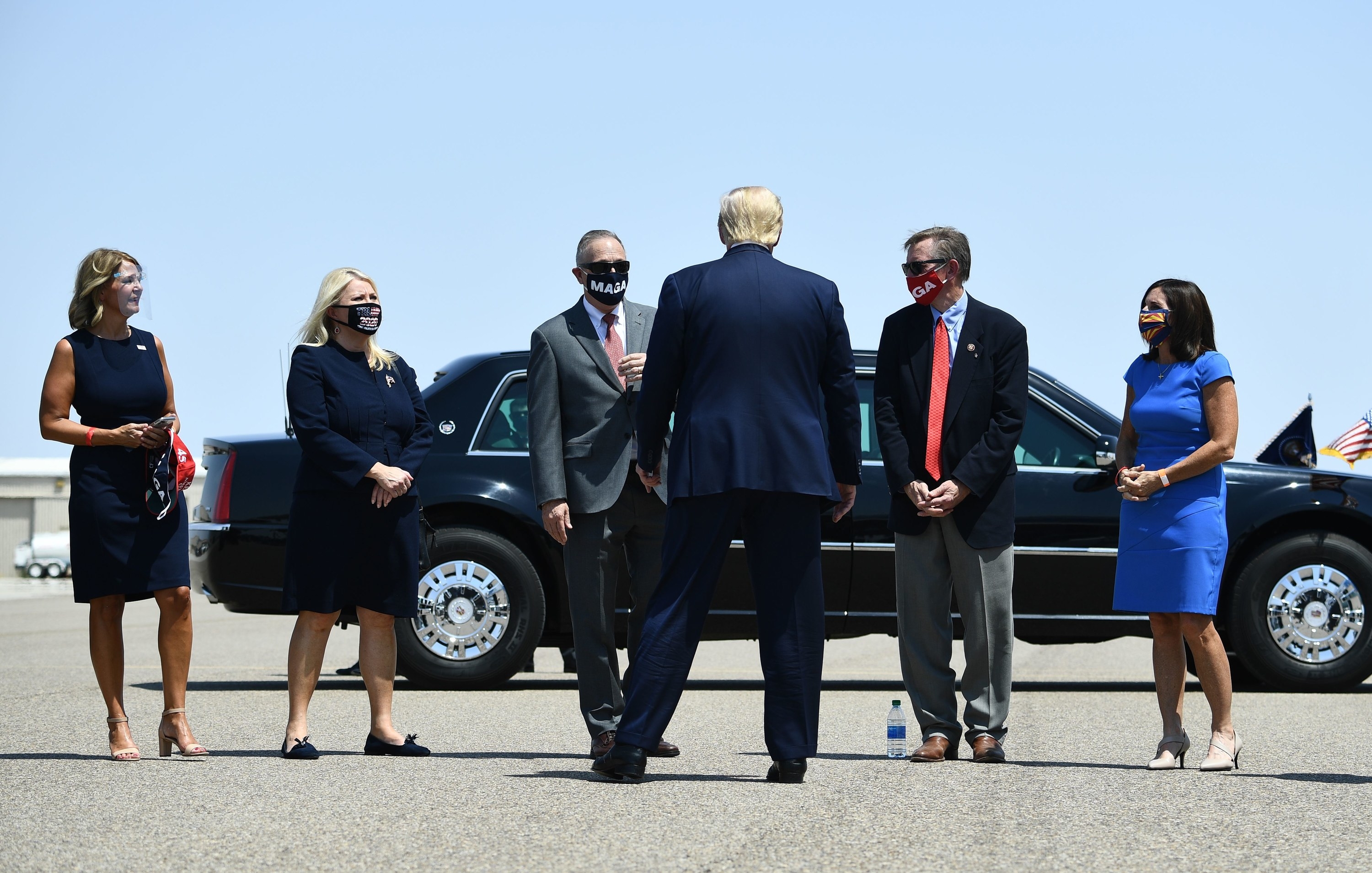 Ward may have a lot of enemies, but she and other election truthers have an advantage over their naysayers: It's their argument that is bringing in floods of small-dollar donations. Like other Republicans nationally, Ward has found that a surge in grassroots support is the reward for sticking by Trump's side.
After years of internal complaints about Ward's inability to raise money, the party's frequent appeals for cash after November's election to help contest the results attracted significant donations. A PAC affiliated with Rep. Paul Gosar helped too, transferring $10,000 to the party on Nov. 5.
"They've taken in more money over the last two months than practically over the last two years," said Barrett Marson, a Republican strategist and consultant in Phoenix. "So how much of this is a cry for money versus [a] real, true belief that there was a stolen election?" The party's legal challenges to the vote were eventually thrown out by the state Supreme Court.
The blast of money, though, hasn't erased the bad news. Nearly 10,000 Arizonans dropped their GOP registrations in the days since the Jan. 6 Capitol riot, a fact that anti-Trump Republicans point to as a clear warning sign of the political risk of wallowing in the morass of the previous administration. If demographic and electoral trends continue, with population growth in the suburban and urban areas tilting toward Democrats, the party's ability to win elections could be limited to local races in red areas. "As currently constituted, the Republican Party today, with the issue environment that exists today, is incapable of winning statewide elections in Arizona," said Chuck Coughlin, a former Republican strategist in the state who is now an independent. "You cannot win elections in Arizona with just Republican voters."
This is particularly pressing as the 2022 statewide races draw near, including for governor and for Mark Kelly's Senate seat. The race against Kelly, a candidate with huge fundraising capabilities and a national profile, will be difficult for Republicans. Ducey, at one point considered a leading candidate to run against Kelly, announced last month that he wouldn't run. Other names that have been mentioned as possibilities include Blake Masters, a close associate of right-wing tech billionaire Peter Thiel's. Masters lives in Tucson and briefly considered running in the Republican Senate primary in 2020 against McSally. On his Twitter account, Masters has raised questions about the integrity of Arizona's vote. "Election security will be top priority on the right going forward," he posted in December. "And we're going to figure out how to win big and make cheating impossible."
Kirk Adams, the former Ducey aide, said he had met with Masters, who seemed serious about running; another source with knowledge of Masters' thinking confirmed he's seriously considering it and may announce in the next few months. Adams himself is thought to be considering a run, which he didn't deny when we spoke. He said he was waiting to "see how these next few months play out."
"Is Donald Trump going to start a new party? Is he going to spend his money…to bolster those loyalists across the country that have been unfailingly loyal to him no matter what? I think there's a lot of data points that are not yet clear," Adams said.
In a statement this week, Trump threatened to "back primary rivals who espouse Making America Great Again and our policy of America First" against candidates favored by Senate Republican leader Mitch McConnell. This could turn the Senate primary into a melee, especially if a MAGA candidate like Biggs, Gosar, or even Ward decided to run. A spokesperson for Ward didn't respond to a request for comment.
Tyler Montague, a longtime Republican activist in the state, predicted that Trump's influence on the party would fade as time goes on and that upcoming legislative redistricting would destabilize the political landscape and challenge certain far-right lawmakers. "It will be a window of opportunity where people that have kind of a stranglehold on their district might all of a sudden have half of their district be a new place," he said.
The situation is still so fluid, though, that the short-term fate of the party isn't clear. "Rome is still burning," Coughlin said. "It's hard to say what direction it'll go."