This Black Designer Is Challenging Fast-Fashion Retailer Boohoo For Allegedly Ripping Off Her Designs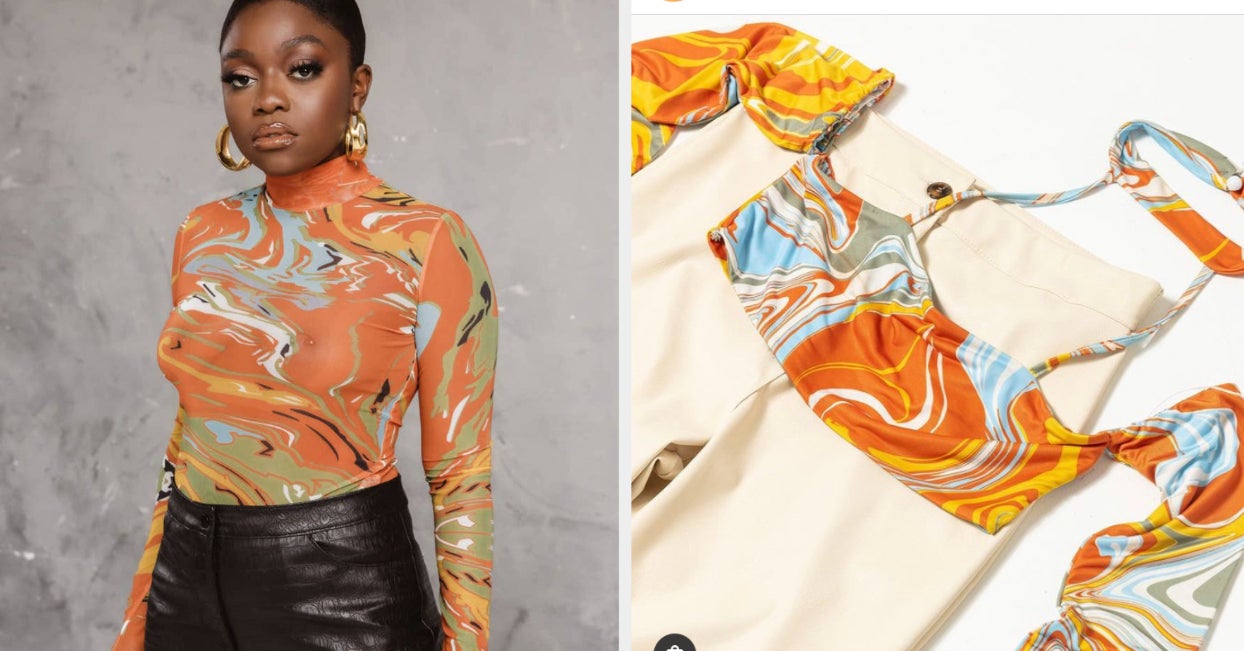 "They're using our ideas to build wealth, becoming billionaires, and then selling that back to us. That's just so dark to me."
Online retailer Boohoo is being accused of ripping off the work of a young Black designer who has issued a cease-and-desist order to the fast-fashion brand.
Boohoo was accused by Fisayo Longe, in a now-removed viral post on Twitter, of ripping off one of her signature prints from her growing women's brand Kai Collective.
"They are notorious for this and it's just, like, again? When is it going to be enough? When do you stop leeching off of the ideas of other people?" Longe told BuzzFeed News.
Boohoo has since removed the items Longe listed in her complaint from its website.
A spokesperson for the company declined to comment.
Longe, 28, is the creative director and owner of the London-based label that she launched in 2016 and described as her "dream."
Kai Collective has become a popular brand among influencers and celebrities, including beauty influencer Jackie Aina and rapper Saweetie, but it was last year's launch of its marble print, now known mononymously as the "Gaia," that Longe's designs became a must-have item.
Last month, Boohoo promoted new arrivals to its website and Longe shared how she quickly found herself tagged in several posts.
"When these things happen, people always say, 'Oh, you should have gotten copyright' or 'You should have trademarked your design,' which is very hard to do, by the way, now we need to know — if you protect your design, is it really protected? Does it really mean anything? So I'm curious to find out all of that and then we small businesses can know how to move forward with that information," said Longe.
For the brand, which consists of just three members of staff, including Longe herself, the potential of going up against a fashion retail giant isn't something that she's looking forward to. Longe admits that she doesn't believe a legal challenge is "going to be easy." But she doesn't intend on backing down.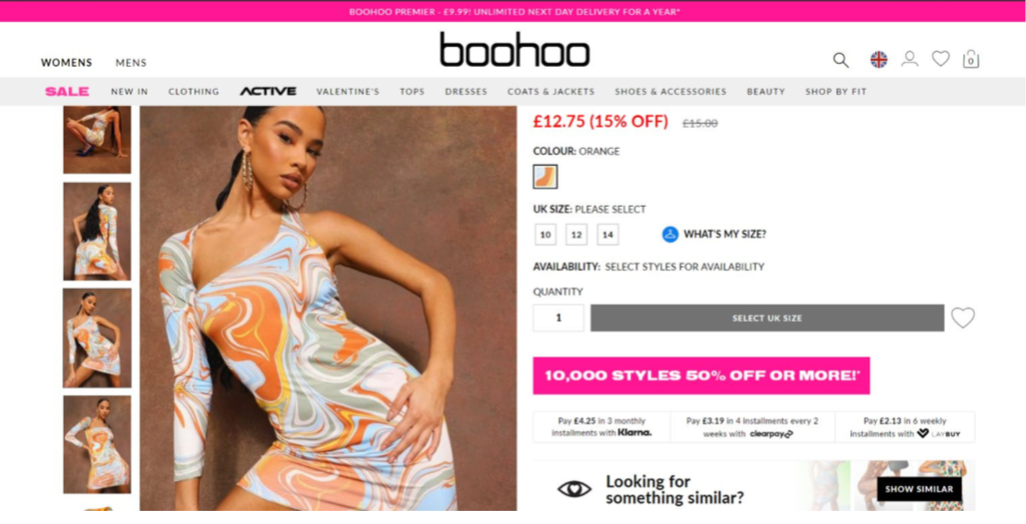 "There were tweets and then people were tagging me on their Instagram post and when I saw it, even though I shouldn't be shocked, I was shocked. Usually, they cut me in a way that you can't be like, 'Yes, for sure, like, you copied me. This is the same print.' They're usually smarter about it, so I was really surprised when I saw just how similar it was," she said.