There's No Mystery To Unravel Around Tekashi 69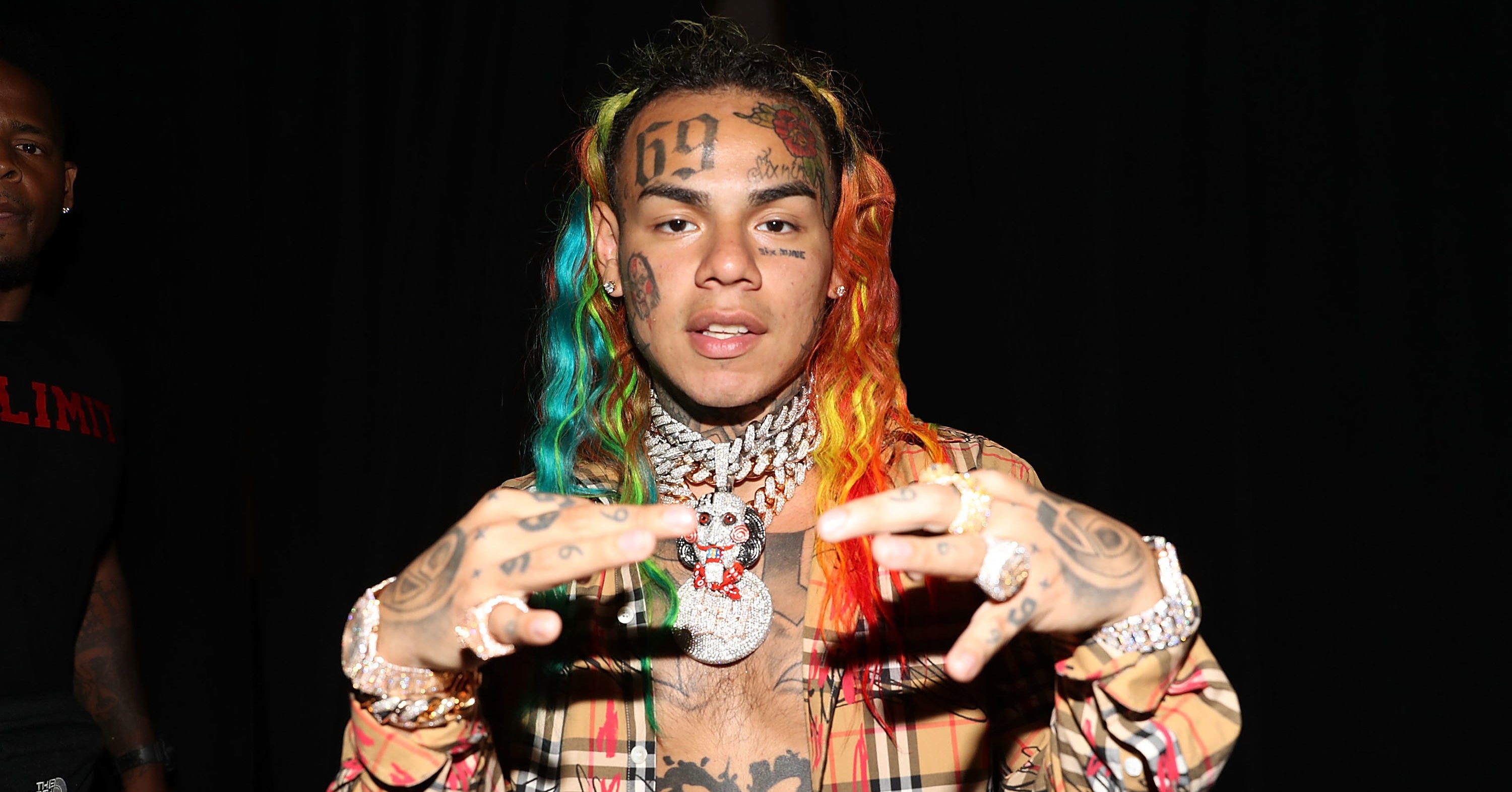 With last year's 69: The Saga of Danny Hernandez on Hulu and Showtime's new doc Supervillain, there are now more Tekashi examinations than there are things left to examine.
Tekashi 69, the 24-year-old rapper from Brooklyn, is perhaps the most famous MC whose songs no one can name. He's appeared on a few tracks with Nicki Minaj, and maybe you've heard some of his 2018 album, Dummy Boy. But it's his legal trouble — including a charge for using a child in a sexual performance, domestic violence, and his testimony against the Nine Trey Gangsta Bloods, which led to several of his former associates going to prison for years — that has made him a subject of enduring public fascination. Two new documentaries try to unravel the mystery of who Tekashi is and what motivates him, but neither are able to give a satisfying answer. Maybe the problem is that it's not really a mystery to begin with.
Supervillain, Showtime's three-part documentary about Tekashi — whose legal name is Daniel Hernandez — premieres this Sunday. It comes four months after Hulu's version of essentially the same story, 69: The Saga of Danny Hernandez, which came out in late November, six months after he was released from prison. He served only a few months and was released early due to COVID-19; his asthma was considered a preexisting condition.
That Tekashi is an opportunist who used the internet to his advantage, and then turned on the people who helped build his career, doesn't seem like the kind of story that needs a repeated explanation. It's a simple tale — and had Tekashi not been so arrogant, had he not been arrested, had he not turned on the people who once built his persona through his seemingly tenuous affiliation with the Nine Trey Gangsta Bloods, he might have had a very different career. But he was reckless; the quality that once made him interesting to gawk at has been his downfall, time and time again.