New York Times Columnist David Brooks Blogged For Facebook's Corporate Site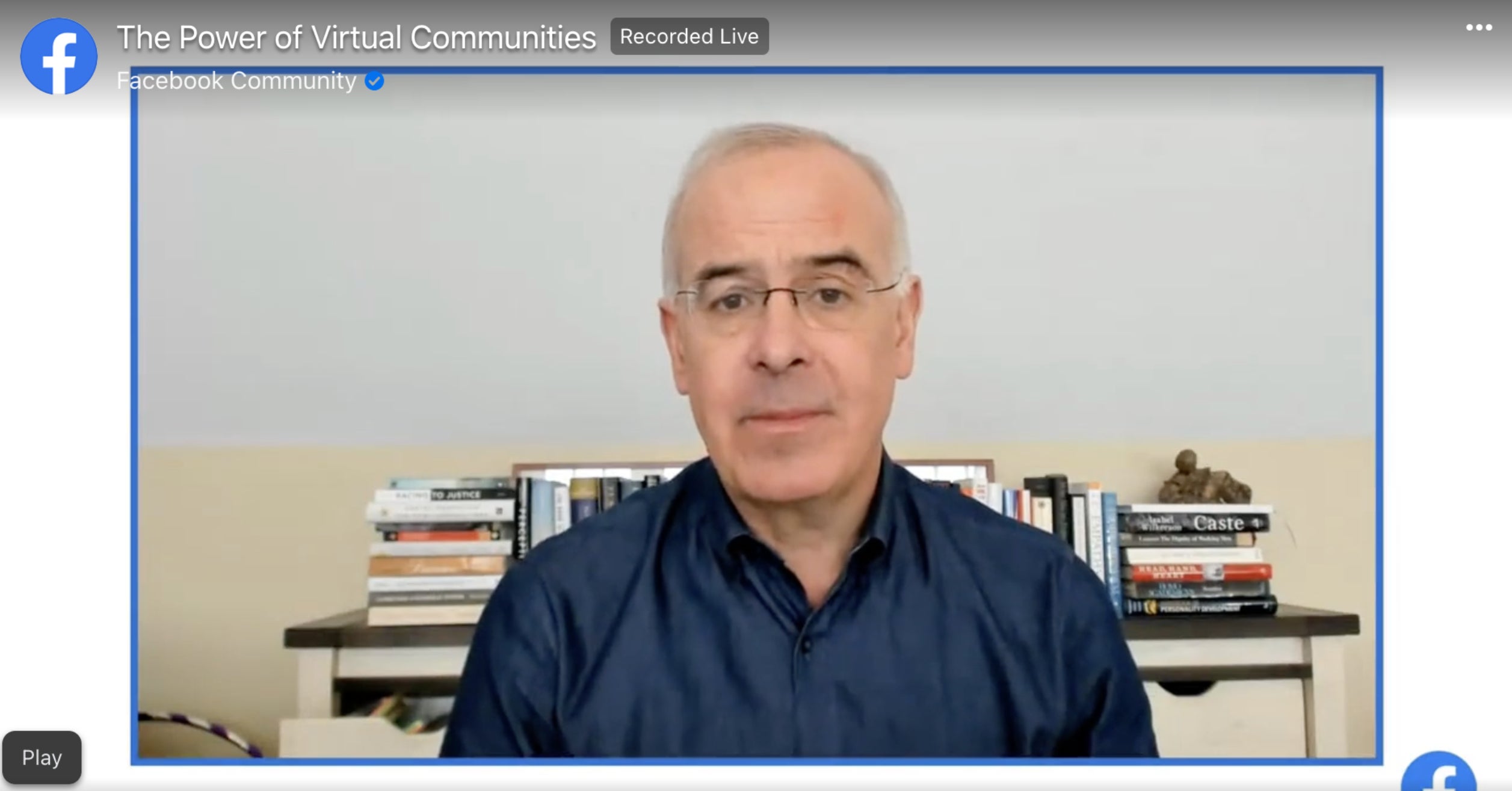 Brooks also appeared in a Facebook-produced video panel used to promote an NYU study of Facebook Groups funded by the social media giant.
On Tuesday, New York Times columnist David Brooks published a 900-word ode to Facebook Groups and how they foster online communities around the world.
The column didn't appear in Brooks' usual spot in the Times, where he's had a popular opinion column since 2003. Instead, it was published on Facebook's corporate website to promote a new study of groups that was funded by the social media giant.
"Facebook Groups has 1.8 billion users, and more than half of them are in five or more groups. Clearly people have come to really value the communities they are building online," Brooks writes.
"It's not social media that's the problem, it's the ideas and behavior of the people who use it," he says.
Brooks did not respond to a request for comment, but Eileen Murphy, a spokesperson for the New York Times, told BuzzFeed News that editors for the Times were not aware of his work with Facebook, and that he was not compensated for his Facebook blog post or for a recent panel appearance for the social network. She noted that Brooks' work was done in conjunction with the Aspen Institute's Weave Project, a local community-building initiative that was founded by the Times writer.
"David's editors were not aware of the blog post or panel discussion, and they are discussing with him now what additional steps he might take to make sure that his work with the Weave project doesn't create any appearance of conflicts with his Times journalism," Murphy said.