Meghan Markle Has Won A Lawsuit Against The Mail On Sunday After It Published A Private Letter She Sent To Her Father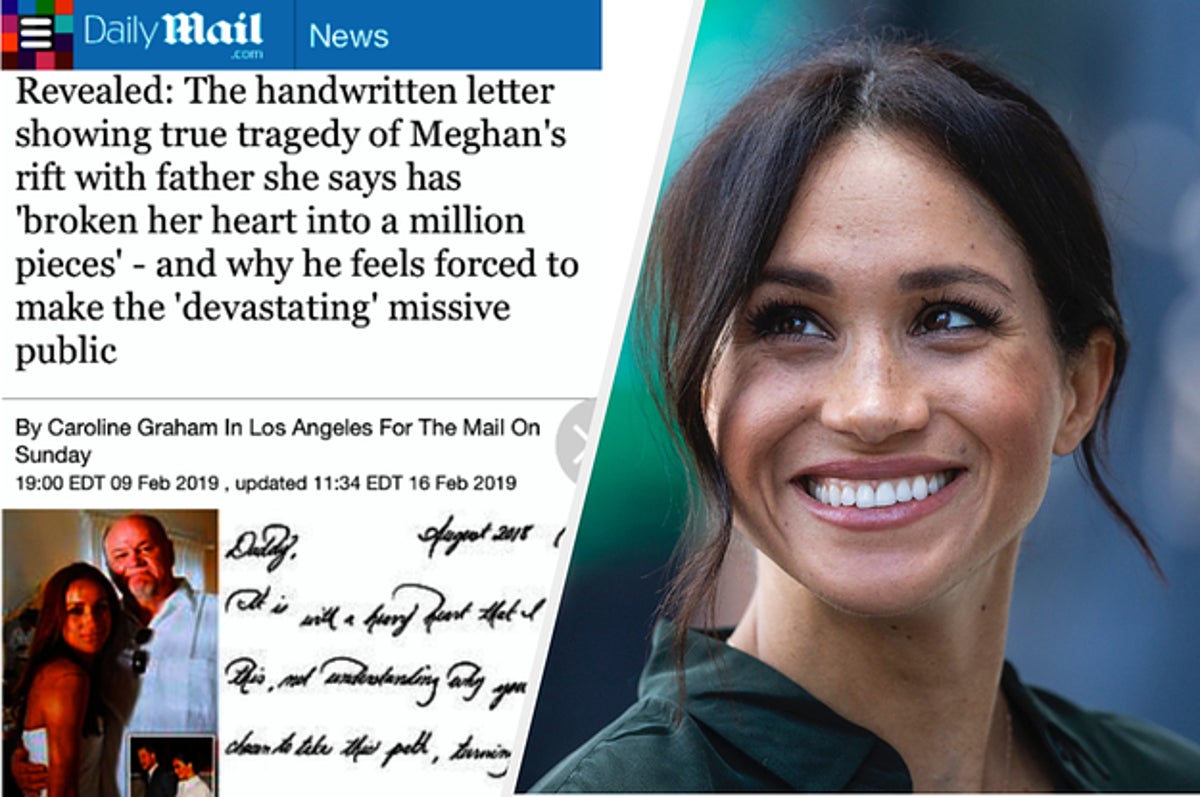 "I share this victory with each of you—because we all deserve justice and truth, and we all deserve better," Meghan said in a statement.
Meghan Markle (aka the Duchess of Sussex) has won a privacy lawsuit against the publishers of the Mail on Sunday for printing excerpts of a handwritten letter she sent her estranged father.
In a decision published Thursday, Lord Justice Warby ruled that Associated Newspapers Limited, the parent company of Mail on Sunday and the Daily Mail, clearly violated Meghan's privacy by printing the letter, calling the disclosures, "manifestly excessive and hence unlawful."
"There is no prospect that a different judgment would be reached after a trial," he said.
In the lawsuit, filed Oct. 1, 2019, Meghan sued Associated Newspapers for misuse of private information, infringement of copyright, and breach of the Data Protection Act 2018 after extracts from a private letter she composed and sent to her father Thomas Markle were published in a series of stories in the Mail on Sunday and Mail Online in Feb. 2019.