How A Simple And Cheap Workwear Beanie Become The "It" Winter Accessory On Instagram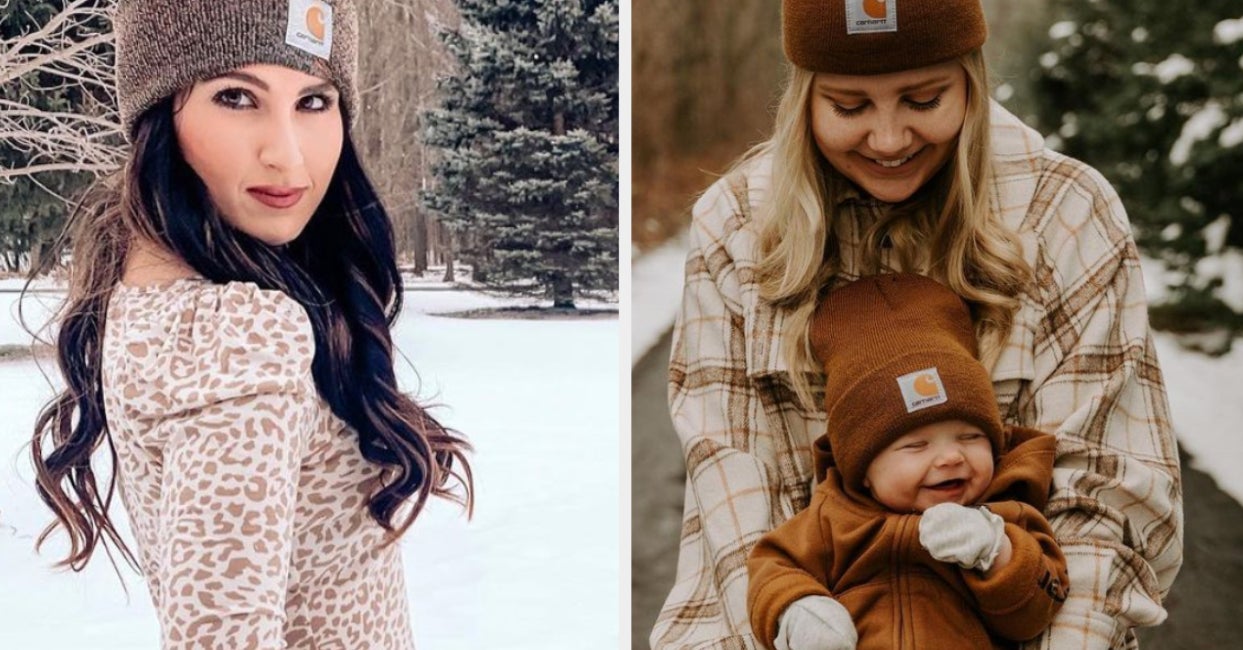 Like basically everything over the past year, it may have something to do with the pandemic.
Why is everyone wearing the same beanie on my Instagram feed?
Over the past several months, I have watched this $16.99, no-frills hat from the workwear brand Carhartt, known best for providing coveralls and jackets for farmers and other laborers, become the It accessory, adorning the heads of influencers, normal people, and babies alike.
I first noticed the beanie, which I will call the Hat, on influencers as temperatures began to drop across the US. Once I noticed it, I saw it everywhere. Influencers like Hollie Woodward (1 million followers) wear the Hat, and so do her three daughters, all in matching pink.
Soon, the Hat started appearing on the heads of babies I actually knew on my personal Instagram, matching with their moms. In the real world, I started spotting it on the heads of people I saw on the street when out running errands. As the weeks went by, I saw it more and more. Literally everyone, everywhere I went, was wearing the Hat. Finally, I did a test. I randomly checked the Instagram pages for four or five major influencers to see if they had posted the Hat in the past few weeks. All of them had.
Several babies wear the Hat for their monthly Instagram posts, the beanie becoming tighter as they grow. Moms-to-be position the Hat above a onesie or pair of overalls to announce their pregnancies. Even the store Buy Buy Baby recently featured a baby wearing the Hat on its feed.