12 Must-Read Books For Anyone Who's Had An Eating Disorder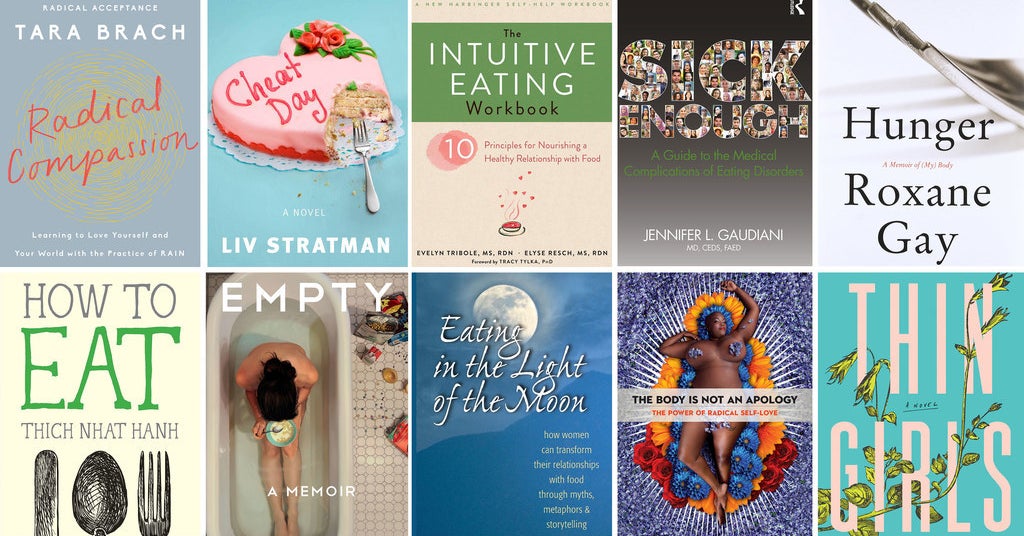 Books about food, bodies, hunger, and eating disorders have been so helpful as I've worked through my own unhealthy habits. Here are some of my favorites.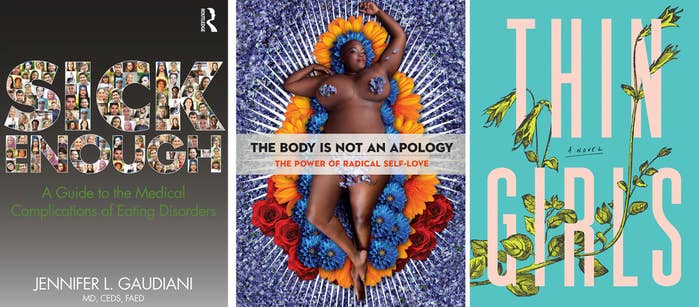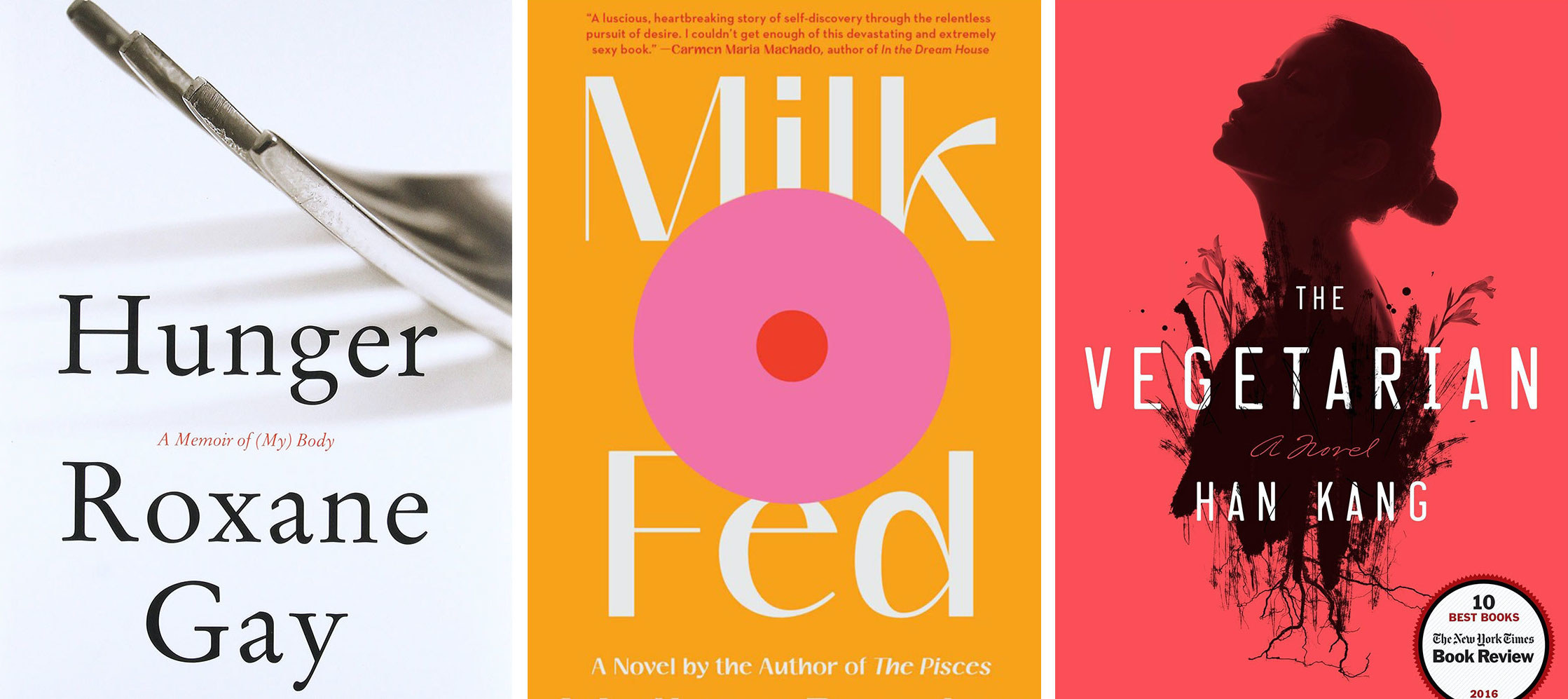 Meditation teacher and psychologist Tara Brach speaks openly about her own history with disordered eating. Few people have done more to help me sit with whatever is arising in my life; her podcast is wonderful, and you might want to check out her video episodes about eating in particular). Her latest book, Radical Compassion, focuses on the practice of RAIN — Recognize, Allow, Investigate, Nurture. The practice is invaluable for working with eating disorders, but can also be applied to other emotional and behavioral struggles. I helped myself emerge from a particularly challenging place a few years ago by listening to Brach's teachings as I ate. She made great company, like a wise aunt or therapist urging me onwards.
Quote: "The phrase that sums this up is this: 'Neurons that fire together, wire together.' Our habits are sustained by repeating patterns of thoughts, feelings, and behaviors that have created and reinforced neural networks in our brain. By changing our patterns of thinking, feeling, and behaving, we can change these neural networks."

Get it from Bookshop, Target, or Amazon.
Cheat Day by Liv Stratman (forthcoming May 25)
I believe it's also important to read lighter depictions of the harm caused by eating disorders — for these harms to figure heavily in the story, but not be the whole story, since that is often the truth of our lives. This novel is a smart escape — the kind of book you devour in a day or two, but not because it's literary cotton candy. This book is sexy and funny, but also very perceptive. It's about a woman who obsessively diets and is super hungry, but is hooked by the allure of "clean eating" nonetheless. When she meets an intriguing man, some very hot scenes ensue, and the connection between desire and food is again explored. The twist is she's having an affair, and we totally root for her and feel the pull of both men and the lives she caught between. This book is especially great for serial dieters, "clean eaters," and others who might not be seen as "having a problem" by most, but who are often suffering from food obsession that infringes upon their lives.
Quote: "But for some reason, in the company of Matt Larsson, I felt my unhappiness — and my constant hunger — subside, and so I followed those moments, chased time alone with him, pressed his words and then his body closer and closer to the center of who I was until, eventually, I had a real problem."

Get it from Bookshop, Target, or Amazon.
Not going to lie, this workbook is so good I haven't finished it all yet. That's a compliment, in this case, because this workbook asks you to do real work — to practice relearning your hunger cues, to follow and record your own emotional patterns and triggers, and much more. This is an anti-diet, health-at-any-size workbook for people who want to regain a sense of when they are hungry or full. The longer you've been ignoring these signals, the harder work that can be. While therapy is the best treatment, this guide makes a great (and more affordable) companion.
Quote: "Keep your body biologically fed with adequate energy and carbohydrates. Otherwise you can trigger a primal drive to overeat. Once you reach the moment of excessive hunger, all intentions of moderate, conscious eating are fleeting and irrelevant. Learning to honor this first biological signal sets the stage for rebuilding trust with yourself and food."

Get it from Bookshop, Target, or Amazon.
Rachel Krantz is a journalist and author of a forthcoming reported memoir about non-monogamy. ●